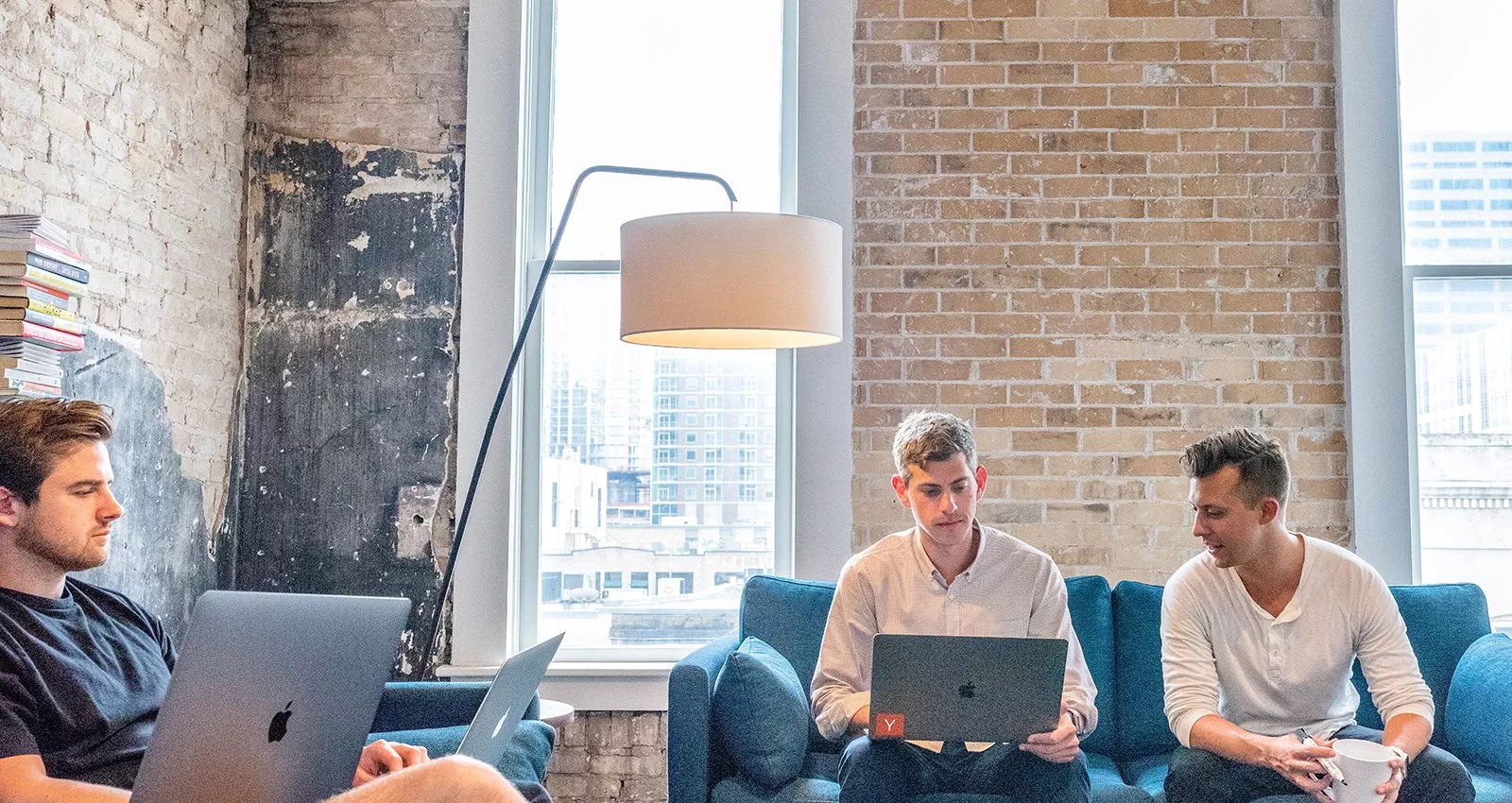 Answers to common questions
I've been contacted by a company who said they got my details from Databroker and I want to opt out of any further marketing.
No problem! Firstly, we'd like to make an assurance to you that Databroker does not own any data ourselves, we are an independent broker between the owner and the marketer. Secondly, when asked many marketers simply state that they purchased details from "a data broker", which may not necessarily refer to the company Databroker Ltd, so we would need to confirm that the data was actually brokered by us and not another company. If it was us, we can contact the company who purchased your details on your behalf and opt you out of any further marketing. To do this, we will just need a few details from you, please email compliance@data-broker.co.uk to get started. If your data wasn't brokered by us, we will do our best to help you find where your next point of call is, while opting you out of any potential future marketing brokered by ourselves.
Where do you get your data?
We don't own any data ourselves, but we have a network of DMA registered data controllers who have passed due diligence. These owners use Legitimate Interest and have gone through LI assessments. All sources sign a document with Databroker to say they fully adhere to GDPR and PECR. The ICO have seen these documents. These owners cover the full spectrum of data with every possible industry, profile or brief. We will then consult with you about your requirements and source the appropriate data from the respective owner, or owners, and deliver the data to you in a secure, easy-to-use spreadsheet with the license of your choosing.
What is a data license and which one do I need?
All marketing data, similar to commercial music or stock photography, is sold on a license which dictates exactly how the data can be used and how many times you can use it. This is designed to protect the individuals in the data files to prevent them from being spammed or contacted inappropriately. The exact terms of a data license can be custom-drafted for your requirements and you will always be consulted about what license is best for you. Once your license expires, you no longer have permission to contact those individuals and doing so could make you potentially liable to incur legal action. We will send you reminders when your license is nearing expiry so you don't accidentally use it out of license.
Can I buy data for road traffic accidents/PPI/insolvency/etc?
Databroker has a firm commitment to operating in a responsible and ethical way and there are certain briefs we receive that we feel are not compatible with these practices. This generally includes any type of personal data which could be considered highly sensitive or that of a vulnerable person, such as religion, ethnicity, sexuality, negative financial status, injury, health problems, accidents and data relating to people under the age of 18 or over the age of 65. We review all requests on a case-by-case basis so if you're unsure if your brief fits these guidelines please get in touch. As a rule, we don't directly supply consumer marketing data.
How can I contact the people in the data list?
This depends on the type of list you buy. We can source details to fit your exact requirements, whether you're a telemarketing company looking for phone records, an email marketing agency looking for email addresses or a new startup looking for postal data. We can also provide multiple contact channels where available for full-spectrum marketing. The first step is getting in touch with your brief and we'll get you an instant quote on how many records are available and how much it will cost.
Can you give me a price for x records?
Not really, as not all data is created equal. There's no flat fee for data by volume, every brief is managed individually to get you the best deal for your budget. This entails shopping around to each supplier of data, sometimes using a combination of several, who all have different pricing brackets and data volumes. If you have a good idea of who you're looking to target, the best thing to do is get in touch with us and we can give you a quote based on your specific requirements.
Are you one of those shady data companies who sell people's details to cold callers?
Absolutely not. Just like any industry, the data world has its fair share of shady operators and unfortunately, they've dragged our industry's reputation through the mud. You may have read horror stories about people selling elderly people's home phone numbers to cold-callers for 20p or knowingly selling opted-out data without a care and we're just as appalled by those companies as you are.
We have a firm commitment to operating in an ethical, legal and fully transparent way and we regularly decline business from companies that don't meet our extensive compliance standards or ask to buy data that we feel is overly sensitive.
We are a DMA registered company who places utmost emphasis on responsible marketing. We are also in contact with the ICO to help clean up marketing data. We can pinpoint the data cowboys and tell you how to spot them if you want to know more. To learn more about data privacy, visit the following websites:
Data Marketing Association
Information Commissioner's Office
What type of quality are lists or purchased data?
This depends on your broker. There are plenty of companies who promise huge volumes of data and end up delivering a list of incorrect, incomplete or inaccurate records. Marketing data is definitely about quality and not quantity, and we will always be honest about the volume of genuine, usable records that are available. We have access to every ethical and relevant data owner on the market, and benchmark them all against our stringent internal standards to ensure we only deliver high quality, responsive data.
Quality data means that you're contacting the appropriate contact, at a relevant company in your targeted market. They will be much more likely to respond to your campaign than a list of dead emails, lapsed contacts or goneaways. You will see the difference on your bottom line.
Are purchased lists frowned upon?
Some email service providers such as MailChimp or Campaign Monitor refuse to allow purchased lists, and will often claim that purchased data is "bad", "shady" or "not responsive". While we can't deny that there are plenty of unscrupulous people out there who have misused purchased data to spam or annoy people, purchased lists – when used correctly – are an invaluable tool for sourcing fresh customers and expanding into new markets.
Many ESPs issue blanket bans on purchased data to be on the safe side, as they often use their own sender domain and email accreditation to ensure deliverability. Anybody who misuses data damages their domain, their brand reputation and their business. It makes sense for them to only let people use their tools to market to existing customers (especially if they're letting them do it for free).
When using a bespoke ESP, or using our email fulfilment services, you can send professional, personalised and targeted emails to brand new prospects who have opted into receiving marketing communications. It's a win-win for everyone, and we have the testimonials to prove it.
I have a data file that I currently use but I want to get rid of any bad contacts, can you do that?
Of course! We offer a free audit of any data file to highlight how many incorrect, expired or incomplete records are in it. We can then cleanse your list and return the active, responsive contacts. Email info@data-broker.co.uk to get started.
Why should I use Databroker over another supplier?
We are a team of experienced direct marketers who have worked in the data industry for decades and seen the good, the bad and the ugly that data has to offer. We know the reliable, trustworthy suppliers and the ones to avoid, and most of all we know how to make the most out of your budget.
Over the years we've built up a reputation as a dependable, trustworthy and ethical supplier of marketing data who favor an honest, individualistic and bespoke service to our clients. We've seen plenty of brokers come and go who promise the world and can't deliver it, but you only have to read some of our customer testimonials to see in their words what we can do for you. We have over 100 reviews on Feefo with a score of 4.9/5.
Please find below excerpts from a DMA compliance visit in 2019:
"Databroker are a B2B data brokerage. DB takes its responsibilities seriously when it comes to privacy and data protection. DB have an extensive compliance process that is highlighted in the sales process all the way through to delivery. Data is also seeded in-house to prevent unauthorized use/transfer. Data is provided on 12 month license to end users with suppression files sent monthly.
DB have also highlighted that they take data security seriously, with segmented access control and user management on all IT systems, with data only being accessed by appropriately trained staff. All data transfer is conducted via an encrypted means.
All staff have data protection training on induction and regular refresher courses are also run."