Speak to an expert now
Make your own lists GDPR compliant and start to love your marketing. Let the mailing list experts do our thing and enjoy increased returns and less wastage.
Email marketing is one of the most effective and long-standing messaging channels. The use of email campaigns in B2B settings holds the potential to raise or raze your brand - a fact known all too well by the 93% of B2B marketers who use email as their preferred platform to distribute content.
ROI is the one key metric that supersedes others. Email generates roughly £29 for every 80p spent - when handled and executed correctly. The area most businesses struggle with - not surprisingly - is ensuring the validity of the data they use to distribute their email campaigns. Email verification and email list cleaning is one of the most effective, affordable ways to maintain and even enhance the quality of datasets. It makes sense that a business would have a deeper understanding of their products and services, and how to convey the right message to their audience. But - is it the right audience? And if it is - is that audience actually receiving your email content - or are you falling shy of their inbox because of tardy data?
Data maintenance is never-ending and should be prioritised. There is no shortage of data suppliers - making data sourcing more prolific. Data deterioration is the fastest growing obstacle to effective email marketing, and businesses need to pay closer attention the upkeep of their datasets. But how? By paying due diligence to data quality maintenance through email verification and email list cleaning.
What is our Email Verification Service all about?
Our email verification service exists to take your current datasets and validate the email information within them - removing outdated and invalid email addresses. Email list cleaning ensures a higher calibre of data; you're able to run your email campaigns more successfully with a higher yield on ROI by sending your campaigns and offers to an audience that is up to date, compliant and most importantly - relevant.
Many businesses fail to realise the damaging effect outdated and unverified data can have. Your IP address could be blacklisted if your bounce rate is over a certain percentage - which is almost a guarantee if you're marketing to an unchecked list. The effects are far more damaging than 'just' a poor engagement rate or high bounce rate. IP reputation is built by the identification of the kind of traffic generated by your IP address, and if you habitually send email campaigns to invalid lists that result in high bounce rates - your IP reputation and brand reputation are at stake. This could result in your emails being automatically forwarded to spam inboxes - or not delivered at all.
Using an email verification service preserves your IP reputation and marks you as a responsible sender, ensuring the route to your prospect's inbox is obstacle-free.
Benefits of our Email List Cleaning Service
Our email list cleaning service is a quick, affordable clean-up tool that ensures your email marketing campaigns are delivered to prospects as seamlessly as possible. Email marketing lists are constantly changing as people update their email addresses, while some misspell theirs (sometimes intentionally). Over time, these invalid email addresses can hamper your efforts. By taking action through email verification and list cleaning services, you're safeguarding yourself against damage to your IP reputation, and you'll be helping to keep your marketing costs low as you avoid needing to source new addresses to reach out to. You'll also be avoiding a potentially demoralising affect that poorly kept data can have on your sales team.
Removing invalid email addresses prevents unnecessary bounces and helps to protect your status. Our email verification service deletes email addresses that return an invalid status, increasing your campaigns deliverability and performance.
Email address verification also has the related benefit of securing data you may not have had access to before. Phone numbers are often outdated and require manual verification. Our email list cleaning service offers a practical way around this by updating those contacts' email addresses through verification - allowing you access to their inbox. Moving from cold calling to email marketing is a far more structured way to drive sales, with more scope for nurturing prospects through every stage. This is the fastest way to cleanse large volumes of data at a considerably low cost.
How our email verification service works to
Develop Your Customer Data
We validate your email marketing list and can append numerous fields to your existing datasets. You can use this data to segment your lists, tailor your email marketing campaigns and ultimately improve your conversion rates. The more you know about your prospects and subscribers, the more you can nurture them with prime email content that is tailored even more specifically to their needs.
We can append the below fields to any email marketing list, which opens up new avenues, allows you to gain unparalleled insights and of course tailor your campaigns more efficiently.
Databroker can help verify your email marketing lists by:
Highlighting the email status of addresses we determine to be valid and safe to email to, typically with a low bounce rate of <2%.
Indicating to you whether your IP address has been blacklisted where ours was not, as well as if the recipients are only accepting emails from senders in their contact list.
Analysing SMTP Bounce codes to determine why your email may not be reaching your intended audience.
Detecting alias addresses where the email is rerouted to various other inboxes to gain more insight into the email address.
Detecting if a valid Gmail address begins with a period '.', we will remove it, so the email address is compatible with all mailing systems.
Detecting invalid email data to be deleted from your marketing list - including:

invalid email addresses
those that do not accept mail and only send
addresses that fail RFC syntax protocols
misspelled domains
mailbox not found errors
no DNS entries or records
mailboxes that have reached their quota
unrouteable IP addresses
SpamTrap email confirmation
abuse or complaint marked addresses
those marked as 'Do Not Mail'
global suppression 'Do Not Mail' emails
role-based emails belonging to a group of people as opposed to one person
temporary and disposable emails
toxic 'Do Not Mail' emails known for abuse, spam, or automated emails
anti-spam systems where the validation result returns as 'unknown'
failed SMTP connection emails
failed server emails
mail server non-responses and temporary error emails
exceeded timeout errors
You can have access to much more data than simple email addresses, such as the users gender, if they're using a free email service such as Gmail, their domain if they are using a hosted email, their SMTP provider, as well as MX records (validating and identifying).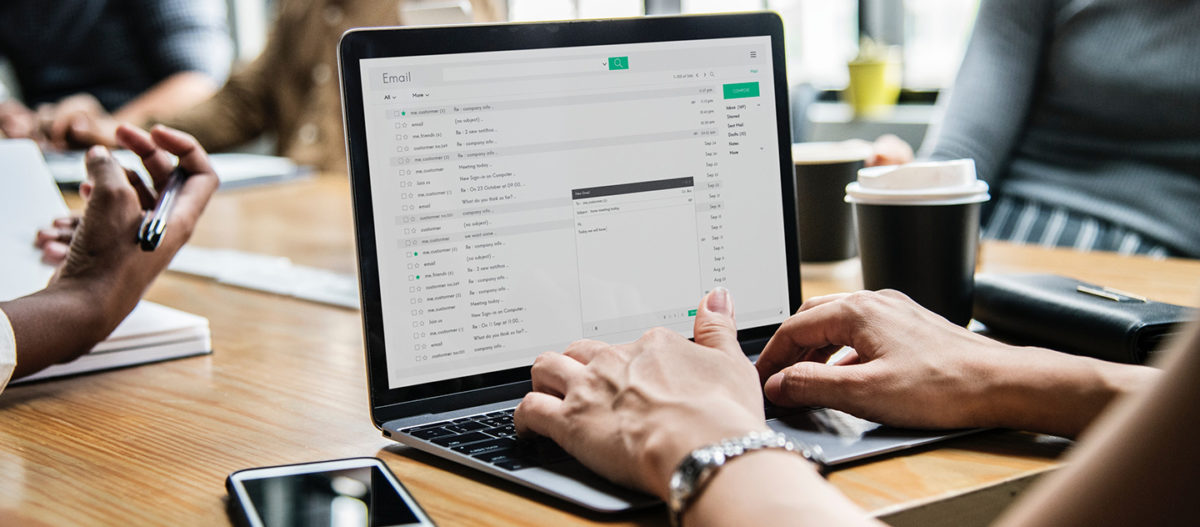 Databroker were extremely helpful finding the correct search criteria and quickly responded to all requests. Would definitely recommend and buy from Databroker again as I have already. Thanks for a great service.
Get in touch with us to discuss your email list cleansing needs and discover the opportunities that a validated, relevant marketing list holds for your business. We're here and keen to chat. Get in touch with us today by filling out this form, reach us on 0161 941 5700 or email us at hello@data-broker.co.uk
Speak to an expert now
Make your own lists GDPR compliant and start to love your marketing. Let the mailing list experts do our thing and enjoy increased returns and less wastage.